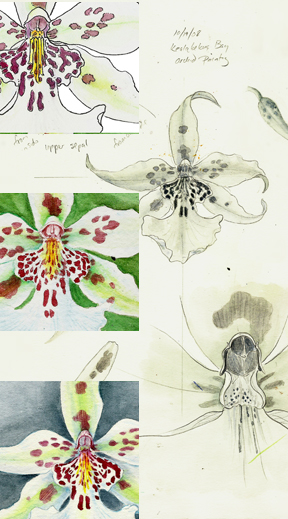 See my VBA Workshops page or contact me at vorobik@gmail.com for more information. All workshops are done so in a "Covid-Safe" manner, following state requirements for masking. Thank you for your cooperation: we want to keep all safe.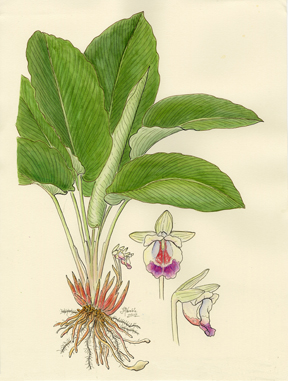 Botanical Drawing and Painting on Hawaii's Big Island
See the PDF for a list of supplies used in my Botanical Art Workshops, or a three page list of references with comments. Before taking a workshop, it would be very helpful to read my blog entry on supplies. Mahalo.

October 21, 22, 23, and 24; Thursday through Sunday. Hawaii I have missed you! After consulting with my host in Hawaii and the director of SKEA.org, where I offer these workshops, and having been fully vaccinated, we all decided it was safe for me to travel and offer workshops after a 2 year absence from the Big Island. However I have changed my proposed two weekend workshops to four individual days, 11 am - 4 pm, as follows. Sign up on a first-come, first-serve basis, limit 8 participants, contact me at vorobik@gmail.com to sign up.
Thursday, Oct. 21: Introduction to botanical watercolor: getting started. Outline of basic structure of a plant, perspective for drawings, with the exercise of drawing and painting leaves, including use of paper, brushes, and paints for watercolor. The principles used in this workshop are basic to all botanical art.
Friday, Oct. 22: Botanical Watercolor: Drawing and painting flowers. This workshop includes the particulars of flower structure and how to draw flowers in perspective, along with more demonstrations on the use of color and watercolors.
Saturday, Oct. 23: Botanical Watercolor: Drawing and painting orchids. Orchids are among the most complicated of flowers, and can be challenging but also very satisfying to draw and paint.
Those who took the first two workshops will be able to dive into their drawings and paintings; I will work individually to get others started, and include new watercolor technique demonstrations for all.
Sunday, Oct. 24: Botanical Watercolor: Fruits and Form. In this workshop we focus on bringing out the three dimensional form of fruits (or seeds!, or bulbs!) with pencil, ink, watercolor, or a combination of these art media. These subjects, although they may appear simple, are the most artistically challenging.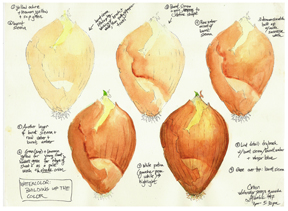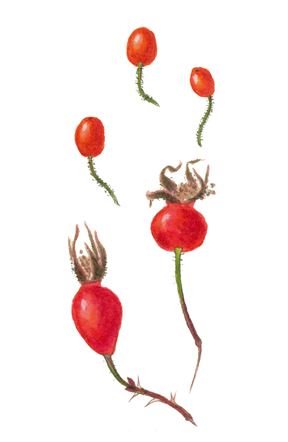 Winter show and workshop held at the historic Lopez Island Grange.

Saturday and Sunday, December 4th and 5th, Basics of Botanical Watercolor at the Lopez Island Grange. More information coming. Hours 9:30 am - 4:30 pm; please contact me if you are interested. During the noon hour and after the workshop I will be in the north room selling my art with others: you can shop then also! The Grange is reserved!

Saturday and Sunday, December 4th and 5th, Holiday Art Sale at the at the Lopez Island Grange!
11 am to 6 pm each day.
Approximately 4-6 vendors, keeping it small and safe.
The sale will occur in the north room; my workshop will be in the south room. Covid protocols will be in effect, but please do stop by to do a bit of holiday shopping. More information coming!